My work is also shown regularly at:

 TELCO GALLERY, Main and Bridge St. Manotick, ON

  the GROTTO, Merrickville, ON

  613-269-4302 www.thegrottoartworks.com

  Norman Felix Gallery 627 Queen St. W. Toronto, ON

  www.NormanFelix.com​

GRUCHY STUDIO / GALLERY   -Open by appointment or chance

1622 Roger Stevens Dr., KARS, ON         613-314-3748

2017 CLASSES - Open Studio classes are ongoing. 

Watercolour basics.  For  more info. on spring session, contact Ann.

OPEN STUDIO WORKSHOPS  -For more information please email me 

Mondays 

                9:30am - 12noon          $15/ 

                1 - 3:30  pm                  $15/

                        or full day            $30./

OTHER WORKSHOPS ARE BEING PLANNED.  THEY WILL BE POSTED ON WEBSITE  ASAP.

PREVIOUS EXHIBITIONS

Solo Shows -

"Recent Works"  Bluebird Gallery,  Dec. 2016-Feb. 2017  Ottawa, ON

"COUNTERPOINT"  SHENKMAN ART CENTRE, TRINITY GALLERY 'A'

JUNE - JULY 2016.

Bluebird Gallery, Ottawa ON    July 2015



Ottawa International Airport   Feb - March 2006; Dec. 2007-Jan




             2008; April - June 2011  -"Luminosity"

    Of BRUSH & CLAY   -  annual duo-show with marie paquette, ceramist and brush artist.  www.mariepaquetteblogspot.ca
Juried Shows - 

          "Space"  M. Van Silfhout Gallery, St. Lawrence College,                                       Brockville.  Award winning "Strath of Kildonan"



"Selections"  2009-2012  -Shenkman Art Centre, Ottawa                                            (Juror's Award    2009)


Ottawa Art Expo  - 2009 -12


Ottawa Art Festival  


Ottawa Watercolour Society   (Juror's Award )


Rideau Valley Art Festival  2002 - 2012


Timespan Gallery, Helmsdale, Scotland   -2003


Nepean Fine Arts League  2005 - 2008 (Juror's Awards, 2005 and               2006)
Group Shows  and Galleries - 



A Brush with Art - April/May 2009-11


Manotick Art Show   1991 - 2008  (Best in Show, 2003,  Featured                Artist 2004)


Tay River Gallery  2006-2007,  Perth,  ON


Three Galleries  2004 - 2006  Toronto,  ON
Double click here to add text.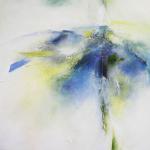 Double click here to add text.